This month, I was lucky enough to read several books - mostly because we went on vacation which leaves LOTS of time to read in the car.
If you are one of those folks who get sick reading in the car, my heart goes out to you.
Because THINK OF ALL THAT TIME YOU COULD BE READING!
Sometimes I get a little carried away.
I really enjoy reading, in case you couldn't tell.
So, without further ado, here are the books I read this past month: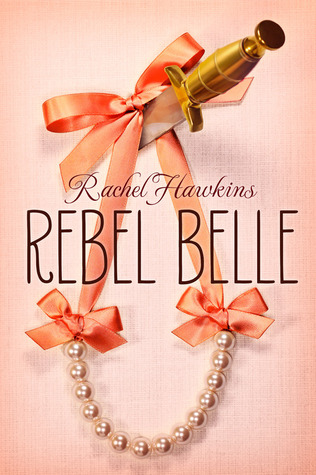 Rebel Belle by Rachel Hawkins
After reading Sophie Hawkin's 'Hex Hall' series, I knew I had to get my hands on this one. Ms. Hawkins has such a fun way of writing. She combines aspects of mystery, teen angst, magic, sarcasm and humor which result in a really entertaining read. And when I say funny, I mean "laugh out loud-snort" funny. I really enjoyed this book, especially how the southern belle turns into a kick-ass heroine. Too funny.
Burn Out by Kristi Helvig
This book is another good read. This one was different for me - a little more science fiction than usual - but it was also dytopia which I love. This book kept me guessing and wondering what would happen to the main character, Tora. And the premise of earth has "burned out" with no water to be found anywhere is very interesting and well done. If you like sci-fi or dystopia, you will like this read.
The Warrior Heir by Cinda Williams Chima
Surprisingly good. I like the way the author builds her characters and the world which she creates. It's a world like ours but where magic exists which humans are unaware. I like how she created the magical elements and especially Jack's story. Looks like this is a series and you know how I love my series!
The Silver Siren by Chanda Hahn
Okay. Seriously. I really enjoy Chanda Hahn. I mean like REALLY enjoy her books. Like if I could, I would put her in my pocket and feed her m&m's and let her live there forever.
*Ahem.*
If you have never read any of her books, you are in for a treat! However, all of her books are e-books. So if you have a thing for paper copies, that isn't happening at the moment. But this series! *Sigh.* It is such an outstanding series. This third book is the final book in the saga. Magic! Romance! Self-sacrifice! Action! Ms. Hahn has a way of storytelling in which she creates a modern day fairy tale. If you have a thing for fairy tales, or heck, just a really great series, check this one out!
Tease by Sophie Jordan
This book...hmmm...it's SIZZLING. It is funny, sexy, sarcastic and tender - all rolled into one. And the interplay between the two main characters - Emerson and Shaw - holy guacamole!
I might need a minute...
If you like a good romance, this book is definitely for you.
What have you been reading?