This past month, I read several books. I enjoyed all of them. Some more than others.
What better time than summer to lounge around reading a good book!
Okay, I don't really lounge around with two tiny people running around the house. But I do steal some time at bedtime to read.
If you are looking for a good book to read this summer, check out these books below.
Source: Goodreads
Don't Look Back by Jennifer L. Armentrout
Let me first say that Jennifer L. Armentrout is one of my favorite authors. I love her sassy, sexy romances. So there was no doubt I was going to check this one out.
In this book, she tries her hand at mystery and it did not disappoint.
The premise is that Sam is found lost and bloody without her memory and her best friend. Sam tries to remember who she used to be but she discovers she was a raging witch and her best friend was more like a frenemy. Sam decides she will not be the same girl as before and she will help find out what happened to her best friend. And she gets help from the one guy she least expects.
Couldn't put this one down. I just had to find out what happened to her best friend. And the romance. *Swoon.* Another sizzling love development.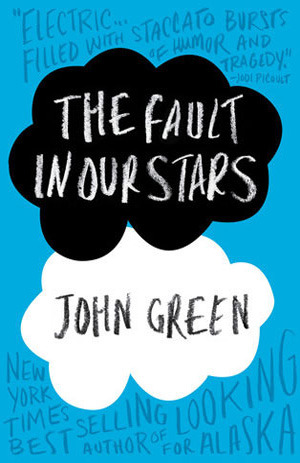 Source: Goodreads
The Fault In Our Stars by John Green
Those of you who know me are probably like "Why does she have this book on here? This isn't the stuff she usually reads." Yes, dear reader, you are correct.
But since the movie is coming out AND this book has had so much hype about it's greatness, I just had to check it out for myself.
Guess what? It totally lives up to the hype. And then some.
This book made me smile. And laugh out loud.
And cry. Like ugly sobs with snot running down my face cry.
But it was a magnificent book.
Can't wait to see the movie.
Source: Goodreads
Defy by Sara B. Larson
So this novel is a YA fantasy debut. It centers around a girl named Alex who is part of the prince's royal guard and she is one of the best. But the others believe her to be a boy as she plays the part to keep her real identity hidden at to keep her safe at the request of her brother.
Then in a time of upheaval, her identity is discovered by one of her closest friends in the royal guard as well as the prince.
This book is about Alex becoming who she is meant to be.
Kick-ass heroine? Check! Action and adventure? Check! Romance? Check!
Really enjoyed this book
AND it's a series. You people know how I love my series!
Source: Goodreads
Avalon by Mindee Arnett
If you love Firefly with Nathan Fillon, then you will love this series. (Another series! Squee!) There are a bunch of similarities.
But that being said, it is an entertaining read.
If you enjoy science fiction or just a good read, check this one out. It won't disappoint.
Source: Goodreads
Half Bad by Sally Green
Another YA fantasy debut novel. The story centers around Nathan who is a witch. However, he is unique in that he is half good and half bad. Because of this, people treat him badly, yet he remains tenderhearted.
This story was very sad and dark at times. I really felt for Nathan.
But I can also tell he is strong. And good at heart.
I cannot wait to see where his story takes him, especially after the ending. (Another series! Woo hoo!)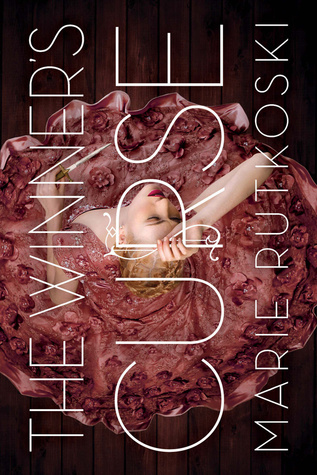 Source: Goodreads
The Winner's Curse by Marie Rutkoski
This story focuses on rich kid, Kestrel, who purchases, Arin, a young slave up for auction. They form an uneasy bond and eventually fall in love.
But is Arin keeping things from Kestrel? Things that could lead to her countries demise? Or her father's?
This was a great story because it involves a "switch-a-roo". I won't say more because I don't want to give it away.
But interesting, face paced read. Looking forward to the next in the series.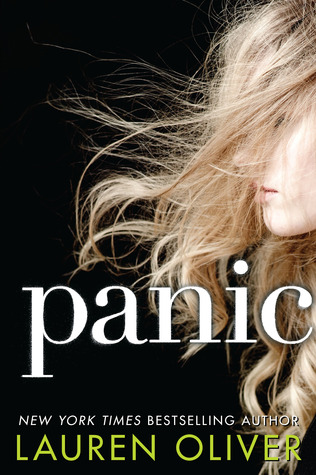 Source: Goodreads
Panic by Lauren Oliver
Lauren Oliver wrote the Wolves of Mercy Falls series which I loved. That series was tender, ugly, harsh and raw at times. Ms. Oliver pulls no punches in her writing style which I find intriguing.
This story is written in much the same way. It is about an end of the year game called Panic. It is played by seniors in a small town. Winner gets thousands of dollars that will get them out of this dead end town. But the game doesn't go exactly as planned.
Even though it was slow at times, I enjoyed the plot, the characters and seeing how they all interacted with each other.